New York Rooter provides fast and reliable digital video detection system cleaning your drain and sewer in NYC, Brooklyn and Queens. We Clean and maintain your sewer, pipes and drain systems for optimal flow.
Digital Video Detection Service
New York Rooter is constantly receiving praise in online reviews for high-quality service, honesty, and great results. We take plumbing into the 21st Century with Digital Video Detection Service. Ever wonder what is going on in your pipes? Not that it is often a pretty picture but sometimes you need to know what the blockage is and how to repair it. Now you can.
We use sewer inspection camera's & video reporting systems to offer an introspective look at the problem from the inside of the system. We have helped thousands of residential, commercial and municipal clients in NYC, Brooklyn and Queens with Digital Video Detection System to see exactly what is happening with their drains and pipes and worked collaboratively to come up with the best solutions. By operating in this way, we put our customers in control (with our expertise to help) and deliver an experience that's second-to-none.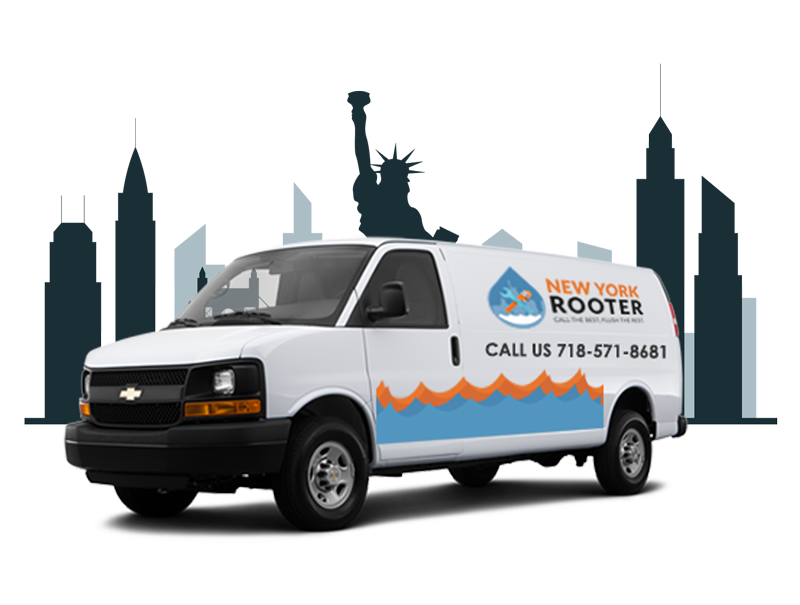 Sewer
Cleaning
How Sewer Inspection Camera's & Video Reporting Works
New York Rooter uses the latest video technology to record and report all findings in sewer, drain, water, and electrical conduits, and effectively and efficiently detect obstruction or clog locations to be serviced. These long, serpentine cables can be placed in drain lines and pipes ranging from 1.5 inches in diameter to 100 inches in diameter with ease, and can deliver a crystal clear picture that puts everyone down in that pipe for a better look and a better idea of what they're working with.
24 Hours Emergency Plumbing Services
For help cleaning the sewer lines attached to your home or office, call New York Rooter at 718-571-8681 for 24 hours emergency plumbing services in NYC, Manhattan, Queens, and Brooklyn.
We are fully licensed and insured to operate on NYC sewer lines.